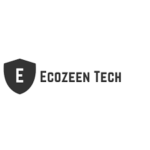 We are a production company based in Nigeria. We know that video has the power to sell products, connect with an audience, educate customers, and so much more.
Video is not a one-and-done solution but an ongoing effort that fits seamlessly into your overarching marketing strategy. The video production experts at studio Hallucinations will work with you to fully execute on that strategy.
Studio hallucinations
We are a full service creative agency specializing in video production.
                  OVERVIEW
At studio hallucinations, we understand first-hand the challenges you face. Getting your message out there—and to the right audience—is difficult, especially if you're strapped for resources. Every media spend has to count. It has to drive action, align with your goals, and move your audience to act. That's where we come in.
                   MISSION
We work in partnership with our clients to provide high quality video and audience solutions to mission-driven organizations. We understand the unique challenges that non-profit organizations face when communicating their message to their audience with limited resources, time, and budget. Our mission is to partner with organizations to provide a guiding hand to success.
                  WHAT WE DO.
Scripted Video
From script-writing to editing, our team has years of experience creating documentaries, identity videos, advertisements, web series, explainers, and more.
Community-Generated Video
Collaborate directly with your most dedicated audience members by linking their mobile phones to our virtual studio.
Event & Seminar Coverage
We have produced on-site recaps, live interviews, promotional ads, and IMAG services for some of the biggest international conventions.
Strategy & Distribution
It's important that a great video reaches your audience. At the beginning of each project, we create a marketing strategy to guarantee success